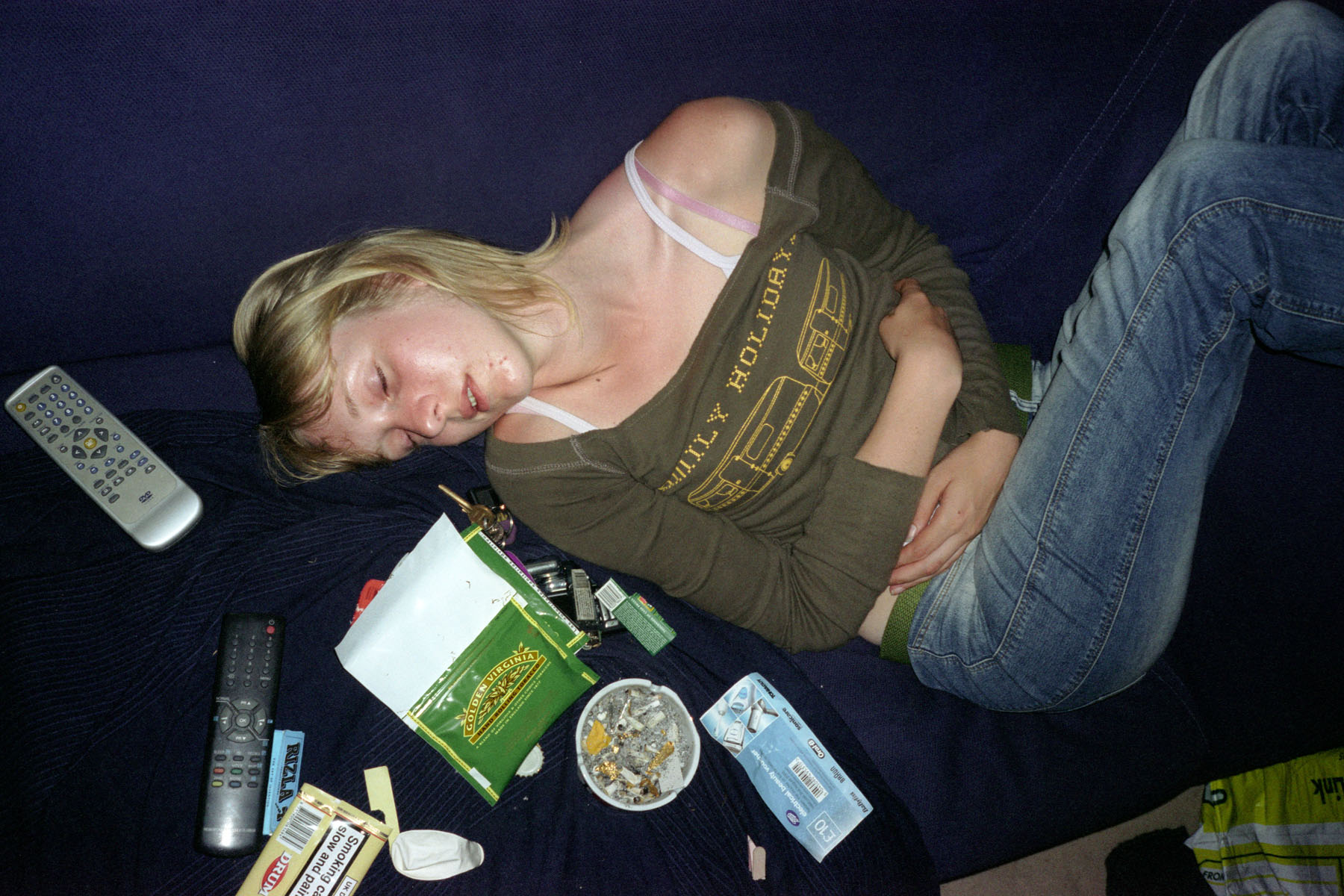 ---
Around 2009 and in a fit of confusion and lack of understanding of what the hell I was doing, I went to see Clive Landen armed with a fistful of semi-coherent project ideas. "Who's going to be interested in that or that", he said, "I don't care, and you don't really care either. You're someone who just needs to make pictures. So just keep making pictures."

I've never known how to talk about this project, I started shooting in this way shortly before graduating in 2001 and carried on in the same vein until about 2013, at which point I was looking at the world in a different way. People would ask: "what are you doing?" "Um, I dunno really", I'd say, or: "why are you taking a picture of that?" "Not sure, I just like how strange it looks". It's a story or a journey of the insecure part of me: the foreboding and fearful part which never feels confident in its place, belonging or validity. This is the diary of that bit of my brain. Everything's a little skewed, threatening, mundanely worrying. Awkward and uncomfortable, where doubt lives. That was the thing that I was trying to photograph.

As time went on kinder and gentler things started to appear in the pictures too – albeit with the same skew in the technique – and this began to build a more rounded sense of an existense, something more three-dimensional than the relentless grim of the horror movie that it had started out as. Then in the beginning of May 2019 my real horror movie began when my mother was diagnosed with an aggressive and inoperable brain tumour. She died five weeks later.

As I started to edit this work properly in March 2020 (just before the world's Coronavirus horror movie really got going) it started to look like it had been an emotional rehearsal, and the pictures began to talk to me about phases of grief and grieving – denial, anger, substance abuse, jumping up and down, rejection, eating muesli, therapy, acceptance (or whatever they are – I've read a tiny bit about the psychological process but I'm wary of things that tell me how I should feel) – so I started to arrange the whole thing into four blurry but distinct blocks with repeating elements to give a loose structure, which to some degree charts my sense of coming to terms with my mother's death. She's in there too: the picture before the picture of a map on the wall that says 'Mama', that's her.